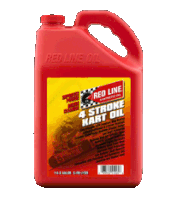 Popular in Four-Cycle karting engines like Yamaha/Burris F200, Briggs Animal and World Formula, Honda GX 160 and GX 200, Kohler, Tecumseh and Clones
A 5W20 multigrade that provides balance of wear and ring seal
Designed to eliminate carbon build up on valves, pistons and chambers
Avoids DQ at tech inspection due to combustion chamber deposits
Four-Stroke Kart Oil - gallon
inkl. MwSt.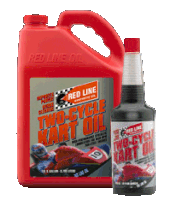 Popular alternative to Motul Grand Prix 2T and 800-T, as it mixes to similar ratios at a much lower price
More power and better bearing protection than castor bean oils
Allows operation at up to 25°F greater cylinder head temperature
Can be mixed at higher fuel ratios than other kart oils
Approved for WKA Manufacturers Cup competition
Chemistry in Two-Cycle Kart Oil and Two-Stroke Race Oil are identical, with different labels
Two-Cycle Kart Oil - 16oz
inkl. MwSt.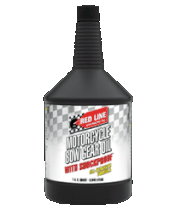 Popular for Sportster V-Twin transmissions, 65cc, 85cc, 125cc, and 250cc two stroke motocross transmissions, as well as shifter kart gearboxes, and CRF transmission cases
ShockProof® features microscopic solid medium to provide cushioning between gear teeth, while maintaining lower drag
Provides consistent shifting and wet-clutch operation
Motorcycle 80W Gear Oil w/ShockProof - quart
inkl. MwSt.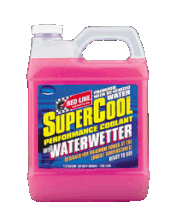 Convenient, pre-mixed coolant for motorcycles, ATVs, karts, etc.-pour and go!
Blended with purified, deionized water and proper WaterWetter percentage
Reduces rust, corrosion and electrolysis, cleans and lubricates water pump seals
Compatible with all antifreeze and coolant
Satisfies ASTM D2570 and ASTM D1384 corrosion tests for glycol-based antifreezes
SuperCool with WaterWetter - 64oz
inkl. MwSt.