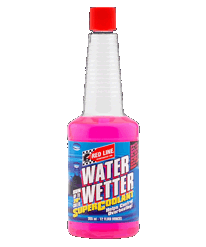 Unique agent for cooling systems that doubles the wetting ability of water
Rust and corrosion protection allows for use of straight water in racing or reduced antifreeze levels in warm climates
Improves heat transfer and reduces cylinder head temperature
May allow more spark advance for increase power and efficiency
Use one bottle for most passenger cars and light trucks, treats 3 to 5 gallons or 13.2 to 15.9 liters. Vehicles with larger cooling systems should use two bottles. Small cooling systems should use 1oz (3 to 4 capfuls) per quart
Compatible with new or used antifreeze (including DEX-COOLTM and long-life versions) to improve the heat transfer of ethylene and propylene glycol systems
Satisfies ASTM D2570 and ASTM D1384 corrosion tests for glycol-based antifreezes
WaterWetter - 12oz
inkl. MwSt.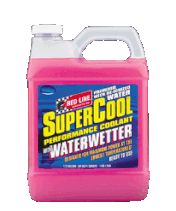 Convenient, pre-mixed coolant for motorcycles, ATVs, karts, etc.-pour and go!
Blended with purified, deionized water and proper WaterWetter percentage
Reduces rust, corrosion and electrolysis, cleans and lubricates water pump seals
Compatible with all antifreeze and coolant
Satisfies ASTM D2570 and ASTM D1384 corrosion tests for glycol-based antifreezes
uperCool with WaterWetter - 64oz
inkl. MwSt.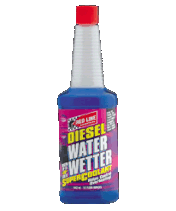 Designed for heavy-duty diesel engines which use more than 33% antifreeze or a supplemental corrosion package
Similar properties and benefits to regular WaterWetter, but lacks rust and corrosion inhibitors
Diesel road cars and light trucks (equipped with Cummins, Duramax, and PowerStroke engines) should use regular WaterWetter to ensure proper rust and corrosion protection
Typical diesel commercial vehicle requires one bottle, treats up to 15 gallons
Diesel Water Wetter -15oz
inkl. MwSt.