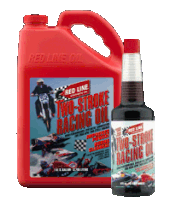 Ultimate in two-cycle performance, extreme cleanliness
Popular in racing and daily applications like motorcycles, marine, snowmobile racing, etc.
Dyno proven for gains of 3-5% and more power over longer runs
High-temp stability prevents deposits on combustion chambers, exhaust ports, upper ring, and piston crown
Suggested use at 50:1, but useful up to 100:1 depending on operating conditions
Chemistry in Two-Cycle Kart Oil and Two-Stroke Race Oil are identical, with different labels
Two-Stroke Racing Oil - 16oz
inkl. MwSt.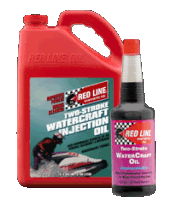 Ash-less, biodegradable lubricant for outboards, personal watercraft, etc.
For use where NMMA TC-W3 lubricants are recommended
More power, scuff and bearing protection than petroleums and other synthetics
wo-Stroke Watercraft Injection Oil - 16oz
inkl. MwSt.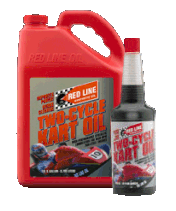 Popular alternative to Motul Grand Prix 2T and 800-T, as it mixes to similar ratios at a much lower price
More power and better bearing protection than castor bean oils
Allows operation at up to 25°F greater cylinder head temperature
Can be mixed at higher fuel ratios than other kart oils
Approved for WKA Manufacturers Cup competition
Chemistry in Two-Cycle Kart Oil and Two-Stroke Race Oil are identical, with different labels
Two-Cycle Kart Oil - 16oz
inkl. MwSt.

Mixes with alcohol and/or nitromethane for karting, model airplanes, etc.
Excellent cleanliness, lubrication and scuff protection -- use at leaner ratios than with a gasoline two-stroke product
Two-Cycle Alcohol Oil - quart
inkl. MwSt.